EyeCare Specialties accepts most insurance plans, including the following: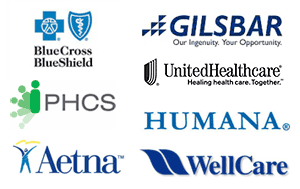 Aetna
Blue Cross Blue Shield PPO
Cigna
Gilsbar
Humana Care Plan
Humana Gold
Medicare
Office Group Benefits
PHCS
PPO plus
Tricare
United Healthcare
Wellcare
The below plans have out of network coverage benefits. Our billing specialist Sarah will help you with reimbursement from the following plans.
Cigna
VSP
EyeMed
Spectara
If you do not see your insurance carrier on this list, please contact us for further information.