Location & Hours
564 Valhi Blvd
Houma, LA 70360
| | |
| --- | --- |
| Monday | 8 am — 5 pm |
| Tuesday | 8 am — 5 pm |
| Wednesday | 8 am — 5 pm |
| Thursday | 8 am — 5 pm |
| Friday | 8 am — 5 pm |
| Saturday | Closed |
| Sunday | Closed |
Get Directions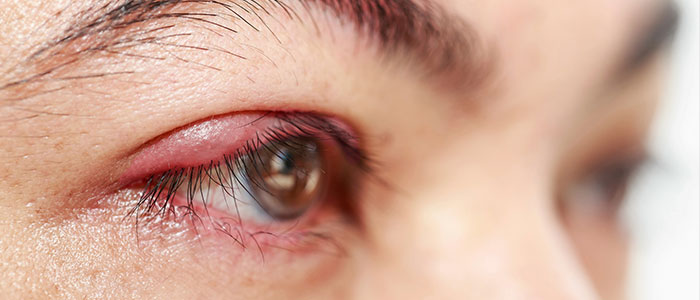 Red, Itchy, swollen eyelids are often due to a condition called blepharitis. Blepharitis tends to be a chronic condition due to thick eyelid mucous gland production that sticks to the bases of the eyelashes. This adherent mucous can allow bacteria to overgrow and also attract and retain allergens. The standard treatment for blepharitis is doing warm compresses and cleaning off the eyelids with a mild baby shampoo and water solution.

This treatment works for some people but there are many more sufferers who have chronic irritation and relapses despite this treatment. If the warm compresses and eyelid scrubs are not quite keeping the condition under control there are several other additional treatments that can be used to control the symptoms.

One such treatment that your doctor may decide to use an antibiotic/steroid combination drop or ointment. We usually use these for short periods of time to try to bring the condition under control. They are not good to use chronically because it can build resistant bacteria and the steroid component can cause other eye issues like cataracts and glaucoma. The treatment is very safe for short term use but chronic use is usually not a good option.

There are also antibiotic eyelid scrubs such as Avenova which can be prescribed and used on a more chronic basis.

Oral Doxycycline can also be used more chronically in very low doses. Doxycycline is an antibiotic that when used to treat infections is generally prescribed in a dose of 100mg twice a day. For chronic Blepharitis suffers we generally use a much lower dose of around 50 mg a day. At that dose we are using the Doxycycline to help thin out the mucous production from the eyelid glands more than for it's antibiotic properties.

In summary, Blepharitis can be a chronic issue that requires some persistent "maintenance" work be done to keep it under control with further intervention sometimes needed for flare-ups.
Article contributed by Dr. Brian Wnorowski, M.D.
The content of this blog cannot be reproduced or duplicated without the express written consent of Eye IQ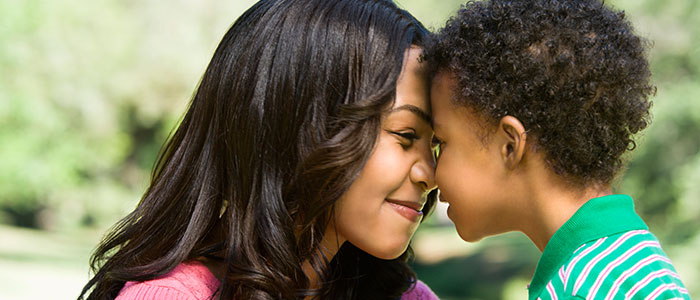 Motherhood.., the sheer sound of it brings enduring memories. A mother's touch, her voice, her cooking, and the smile of approval in her eyes. Science has recently proven that there is a transference of emotion and programming from birth and infancy between a mother and her child... a type of communication, if you will, that occurs when the infant looks into its mother's eyes. So what is this programming? How does it work and what effect does it have on the life of the child? What happens if it never happened to the infant? What happens if the mother is blind? These questions and more can be answered through a term called "triadic exchanges" in which infants learn social skills.
The gaze into a mother's eyes brings security and well being to the child. When she gazes at another person, it makes the infant look at what she is gazing at, and introduces the infant to others in the world. This is known as a triadic exchange. So now their world is no longer just one person, their mother, but a third party which teaches them the art and skill of organizing their social skills and interaction.
Interestingly, if a mother is blind, it does not adversely affect the child's development. A study published in the Proceedings of the Royal Society B showed no deficit in their advancement. The sheer fact that the infant looks into the mother's eyes helps with connectedness and emotional grounding.
Looking into mom's eyes and face teaches facial recognition and expressions of emotions and is primarily how the child learns in the first few months of life. Additionally, infants tend to show a preference to viewing faces with open eyes rather than closed eyes, thus stressing the importance of the mother or caregiver's gaze.
Some health benefits to gazing into the mother's eyes is a lower incidence of autism, or spectrum disorders, better social skills, higher learning capacity, and emotional groundedness.
The beauty of a mother's gaze is that the child can feel the emotions of love, security, safety, and overall well being by connecting with her through eye to eye contact. This sets the stage for the future development of social skills, visual recognition of people, and their readiness for social interaction in the world.
A big thank you to science and mothers for proving what we already know, that the values in life can be taught to a child "through a mothers eyes" setting the course of proper interaction for life skills and relationships.
References:
1. Kate Yandell, Proceedings of the Royal Society B ,04/10/2013.
2. Maxson J.McDowell, Biological Theory, MIT Press, 05/04/2011.
The content of this blog cannot be reproduced or duplicated without the express written consent of Eye IQ.